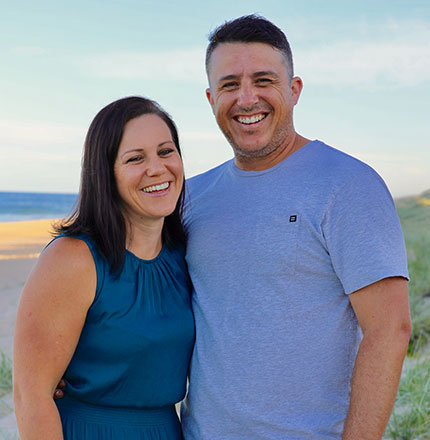 Key Elements is the creation of co-founders Christine and Danny Mackay, the fruit of more than 20 years spent gaining experience in the hospitality, travel and tourism industries. Both have worked in five-star establishments in Australia and Europe, and have owned and operated a range of successful boutique businesses.
Christine and Danny currently live in Noosa on Queensland's Sunshine Coast with their young family of three energetic children, leading a balanced life and loving the everyday lifestyle of the region where they live.
'We are both passionate about creating unique and memorable lifestyle experiences for our clients. Each experience we plan is its own adventure. We love to get to know our clients, learn what they're passionate about, and then design an experience that we hope they will remember forever'.
'Key Elements is our way of unlocking the best Australia has to offer. We love the regions where we work. Our job is to bring together all the lifestyle 'elements' our clients need in their experiences – whether it's health and wellbeing, food, wine, travel and, of course, adventure. We know the best providers and can connect our clients with them.'
Escape, Experience, Explore with us at Key Elements.